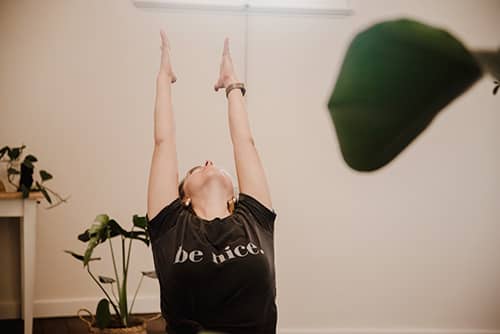 Six months of free unlimited yoga
Asana, or posture, is only one of Patanjali's eight limbs of yoga. The eight limbs set out ethics, disciplines and practices to follow with a goal of achieving 'Samadhi' - oneness, unity of consciousness, and self-realisation.
Two of the ethics Patanjali described are Aparigraha, non-greed or non-attachment, and Ahimsa, non-violence or non-harming.
The support of our community and regular attendees means that we can give back through the ethics of Aparigraha and Ahimsa.
Our Stone's Throw Yoga Scholarship offers six months of unlimited yoga classes, completely free, to someone in our community who is financially disadvantaged and therefore unable to attend a regular yoga practice with us at our standard or concession prices. Special consideration will be given to those who are a member of a minority group or groups❤️
Applications are currently closed. Our next intake will be in February-March 2022 - join our mailing list to keep up to date.
---