Our team
With our team of amazing, multi-disciplinary teachers, you're sure to enjoy your practice.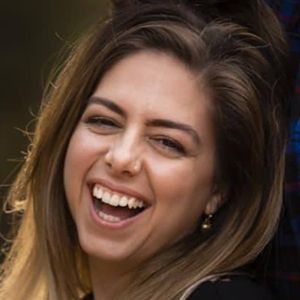 Mel
Mel started practicing yoga in 2013, when she finally discovered a form of exercise she actually enjoyed! She gained a broad experience of various styles (including Iyengar, Hatha, and Modern Vinyasa) while practicing at studios in Sydney, Perth, New York and Indonesia.
She soon realised the benefits of yoga, not just for our bodies, but also our minds, and set a goal to open a yoga studio to share these benefits with others.
She completed her 200-hour Yoga Teacher Training with Stefan Camilleri Yoga, and has continued her quest for knowledge, becoming a Yoga Detour-Informed Teacher and undertaking training in Chair Yoga.
Mel has a strong focus on functional movement and safety when teaching her modern, fun, music-driven classes. She loves to create an atmosphere where her students are challenged and yet truly floating on air by the end of the class.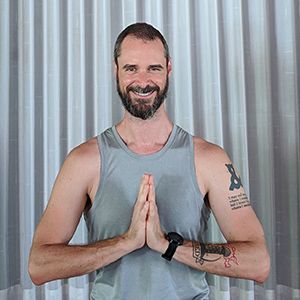 JB
When Mel first asked JB to come along to a yoga class, he baulked. He worried he was too tall, too inflexible, too awkward, and people would laugh if he couldn't do some of the poses. He soon realised that no one is looking at you in a yoga class - everyone else is just trying not to fall over as well!
Yoga had such an incredibly positive impact on his mind and his body. He soon knew he wanted to become a teacher and share it with other people as well - especially those who might feel the same way he felt before his first class.
JB has a strong focus on safe, functional yoga, and supporting beginners to feel comfortable and confident in their practice. His unexpected quips will get you giggling, while his dulcet tones will lull you in to total relaxation.
JB has trained in alignment-based Vinyasa, Yin, and functional movement-based yoga.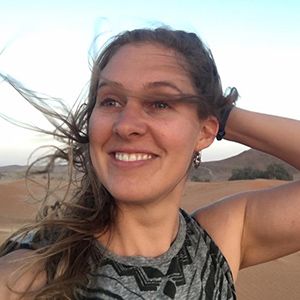 Claire
Having grown up in the Perth Hills, Claire is excited to be able to share her passion for all things movement with the local community. With a background in dance and sports science, she found yoga to be a 'no-brainer' when it comes to movement that is good for the mind, body and soul.
After experiencing the benefits of yoga for herself, Claire completed her 200 hour yoga teacher training in Alignment Based Vinyasa and now enjoys introducing people to the benefits of yoga with interesting, feel-good flows in the beautiful surroundings of the hills at Stone's Throw Yoga.
---