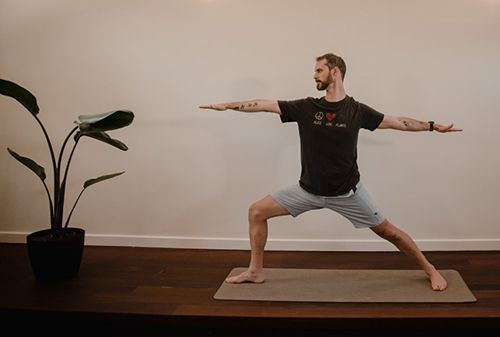 Yoga Fundamentals
3x Saturdays - June 18th, June 25th, July 2nd
10:45am - 12pm
Early bird $65, after June 5th $75
Those that practice yoga understand the benefits of a regular yoga practice.
Improved flexibility, strength, and mobility
Better all-round fitness
More energy
Less stress
Better concentration
A great complement to other sports such as running, cycling and martial arts
And let's not forget increased happiness.
Our Yoga Fundamentals program comprises three 75-minute workshops, held over three consecutive Saturday mornings.
The program is aimed at beginners of any age (or current yogis that want a refresher course) that are looking to explore yoga and find out if it's for them. The workshop series is capped at 12 students to ensure that you'll have plenty of opportunity to effectively learn and practise.
The goal of the workshops is to give you a solid understanding of yoga fundamentals at Stone's Throw Yoga, so that you can walk into any beginner-level yoga class and feel comfortable in your practice.
We'll work through warmups, sun salutations, common movement sequences, and spend time exploring the poses you're most likely to experience in a class. We'll also dive into breathwork and mindfulness practices, as these are key aspects of modern yoga.
We won't spend time on chakras, meridians, or other more ethereal aspects of yoga; however these have their own merits and are worth exploring if they call to you.
What does it cost?
The three 1-hour workshops are yours for $75, or book early to secure early bird pricing of $65. As the program content is spread across the three sessions, you will need to come along to all three; you can't book just one of the workshops.
I'm in! What do I need to wear/bring/etc?
Great! You can book in online here.
You can also check out our frequently asked questions and have a look through the information there. If you still have questions, drop us an email.
Cancellations: Purchases are final and there are no refunds. Your ticket may be transferred to a person of your choice (they will need to create an account in our booking system). Email hello@stonesthrowyoga.com.au to notify of your cancellation or transfer.
---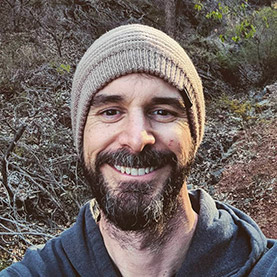 About your teacher, JB
When first asked to come along to a yoga class, JB baulked. He worried he was too tall, too inflexible, too awkward, and people would laugh if he couldn't do some of the poses. He soon realised that no one is looking at you in a yoga class - everyone else is just trying not to fall over as well!
Yoga had such an incredibly positive impact on his mind and his body. He soon knew he wanted to become a teacher and share it with other people as well - especially those who might feel the same way he felt before his first class.
JB has a strong focus on safe, functional yoga, and supporting beginners to feel comfortable and confident in their practice. His unexpected quips will get you giggling, while his dulcet tones will lull you in to total relaxation.
JB has trained in alignment-based Vinyasa, Yin, and functional movement-based yoga.
---