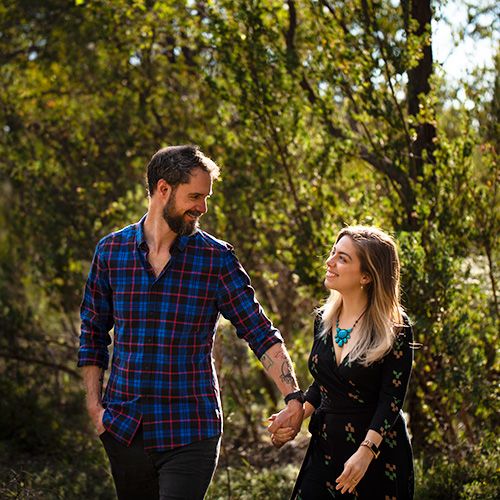 About Stone's Throw Yoga
With a shared passion for teaching and practicing yoga, we always knew we wanted to open a yoga studio. When we walked through the old Freemason's lodge in Mundaring in early 2019, we knew it was time to make our dream a reality.
As Hills locals, we felt that Mundaring was desperately needing a dedicated yoga studio to call home. We've painstakingly renovated and converted this almost-100 year old building to embody the vibe of relaxation and escape with warm whites, natural Jarrah, and gorgeous plants everywhere you look.
With carefully-curated classes and a team of experienced teachers, you will always feel safe and supported throughout your practice, whether you're an accomplished practitioner or joining your first ever class.
Our classes are affordable, so you can truly make yoga a part of your life and experience the benefits of a regular practice. We also run regular workshops and retreats, to give you the opportunity to immerse yourself deeper in the practice.
Stone's Throw Yoga is the perfect space to disconnect from your busy life and experience the benefits of mindfulness, meditation and movement. We can't wait to meet you!
Love,
Mel & JB
PS - We're approachable and down-to-earth - you won't catch us doing handstands on cliffs for the Instagram likes! - so feel free to reach out to us at any time.
---